Women Entrepreneurship Development System (WEDS)
Background:
Today in this competitive world, women entrepreneurship (WE) and women empowerment plays significant role in the socio-economic development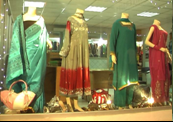 of all under developed countries like Pakistan. Women represent around 48% of Pakistan total population, while female employment participation is only 19-20%. As per Labour force survey of Pakistan 2005-06, contribution of female labour is around 13.4% in Agriculture and only 6% are engaged in non-agriculture sector (formal: 2% and informal: 4%). This shows a significant potential for women empowerment and engagement in various sectors; such as light manufacturing i.e. garments (kids and ladies wear), leather products (traditional garments, shoes, etc.), home textiles, services, etc.
WEDS- Multan Chapter:
National Productivity Organization (NPO) has developed Women Entrepreneurship Development System (WEDS) to improve competitiveness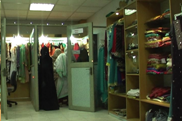 of the enterprising women who want to move from home-based business to a fuller commercial venture and start their own businesses. We have successfully established a pilot WEDS in Multan housing around 10 women entrepreneurs. The pressing increase in demand for a bigger centre in Multan to house more entrepreneurs by other women in the vicinity depicts success of this initiative.
Purpose of this initiative is to facilitate women entrepreneurs (WEs) specially from rural areas; as a first step for southern Punjab by creating an exclusive female oriented environment where WEs are offered Furnished Offices, Exhibition/Display facility and Business Development Services (including training programs, marketing and designing); all under one roof through Public Private Partnership
Future Plan:
Keeping in view the need, our next plan is to setup WEDS Headquarter at Lahore with regional WEDS in Southern Punjab at Multan for Rajanpur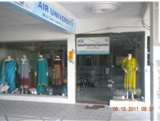 and Muzaffargarh. In this way products and entrepreneurs from rural areas may set up their business and market their products without middle man and get maximum financial benefits.
Components of the Proposed System
In order to meet the need it is imperative to train women on latest generation equipment with a vocation to serve future oriented demands. WEDS will be a gender focused and gender friendly organization with gender specific staff policies and organizational planning. However, services of WEDS will include
Executive Style Furnished offices
WEDS will offer business services to the women seeking affordable office space to house their business. Space for 25 top class, furnished, air conditioned offices will be available in WEDS in various sizes, equipped with phone, internet connectivity, and much more, at a nominal monthly rent presenting WEs a professional, safe and secure environment to grow.
Display Centre
WEDS will offer women entrepreneurs to display their products for certain time period in Display Centred. Facility of this hall can be availed by WEs for one month on nominal rates. WEDS Display Centre Coordinator will provide information about the ongoing or coming exhibitions in the city or elsewhere. Guidance regarding product quality, price, proper tagging, market analysis etc. will also be provided.
Counseling and Business development services
One-to-one counselling sessions with experienced business consultants will be organized to address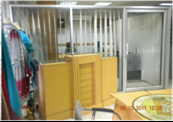 requirements of WEs. These sessions cover topics ranging from start-up/financial assistance to export and other issues regarding their business.
Training Centre
WEDS will organize programs including workshops, seminars and trainings for guidance and capacity building for WE's on business related topics from scratch to advanced level.
In order to appraise our WEs with events going on in the business world, seminars on different business issues will be conducted at the centre. Through these seminars, WEs will receive guidance and support poised to direct them towards the right technique of conducting their business activities.
Micro Finance facility to WEs
Additional facilities
Meeting Room
Training Room
ICT Facility (Fax, Photocopier, Computer, Wireless Internet)
Newspaper & Magazines
Cafeteria
Janitorial Staff
Reception
Secure & Peaceful Environment
Results Expected
Overcome the deficiency of skilled WEs in Southern Punjab.
Provide higher quality & competitiveness of companies in their geographic area
Introduce an innovative model of a self-financing, agile and effective centre of excellence in permanent contact with the regional companies
Introduce quality in rendering technical services to the small & medium enterprise
Provide higher presence of modern equipment in the Women Entrepreneurship system (WEDS).